Meine eigene entwickelte Stilrichtung von 1993: OPTIK-DESIGN
Meine Werke haben einen
biomorphen
Charakter. BioMorph ist das ungehinderte und flüssige Übergehen aus einer Form in die andere.
My self developed style from 1993: OPTIK-DESIGN
My works have a
biomorphic
character. BioMorph is the unobstructed and liquid transformation from one form to another.
Hinter dem Begriff OPTIK-DESIGN verbirgt sich für den Betrachter ein verwirrendes Spiel von organischen Mikro- und technischen Makrostrukturen. Bilder, in denen der 39-jährigen eine futuristisch anmutende Symbiose zwischen biologischer mit technischer Formensprache gelingt. Die Zeichnungen von 1993 visualisieren geistige Veränderungsprozesse – dabei spielte Musik eine wichtige Rolle.
The concept of OPTIK-DESIGN presents the beholder with a confusing play of organic microstructures and technical macrostructures, in which the 39 year old artist accomplishes a futuristically suggestive symbiosis between biological and technical elements. The drawings from 1993 visualize mental processes of change – in which music played a vital role.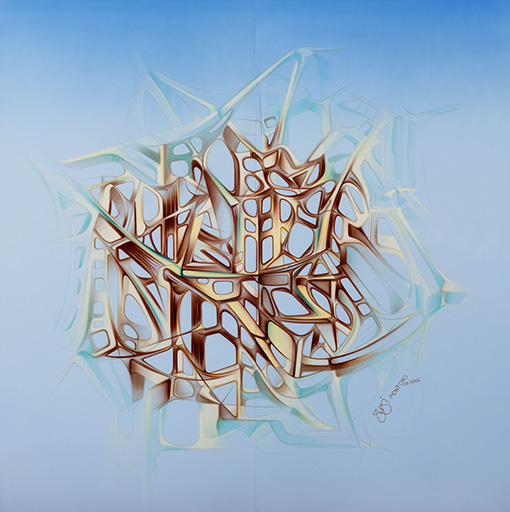 Biomorph III, 2002, airbrush on canvas, 280 cm x 280 cm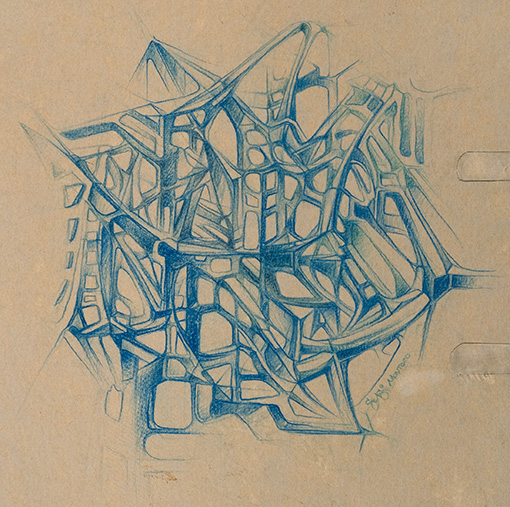 biomorph drawing
Biomorph I, 1993, colored pencil on paper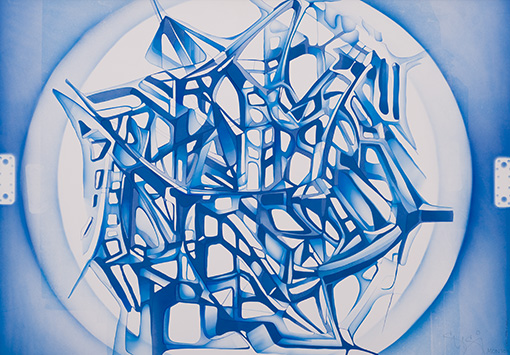 Biomorph II, 1994 + 2009, airbrush on cardboard, 70 cm x 100 cm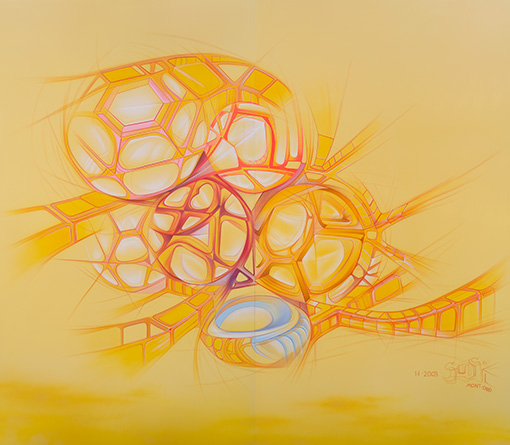 Cybercity II, 2003, airbrush on canvas, 320 cm x 280 cm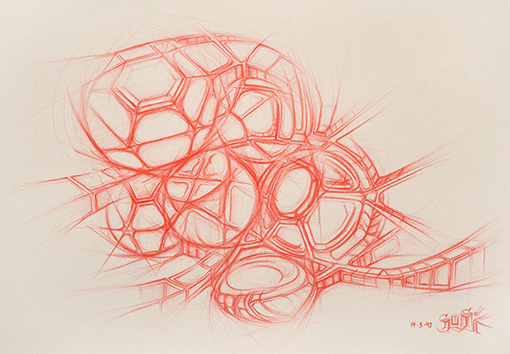 biomorph drawing
Cybercity I, 1993, colored pencil on paper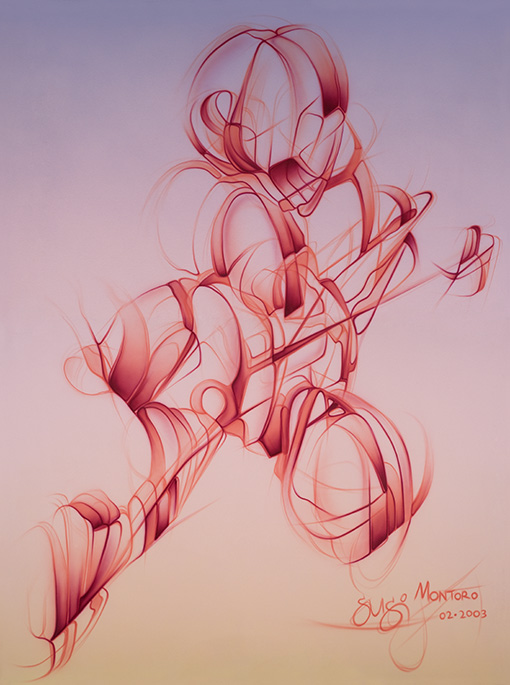 Knight, 2003, airbrush on canvas, 195 cm x 145 cm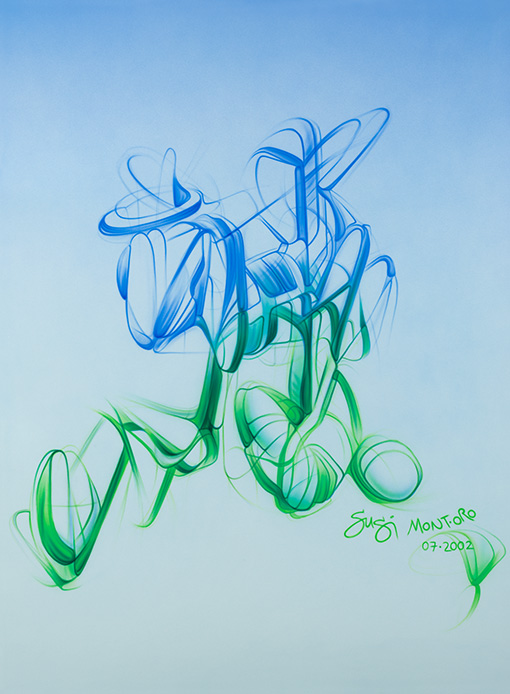 Waiter, 2002, airbrush on canvas, 195 cm x 145 cm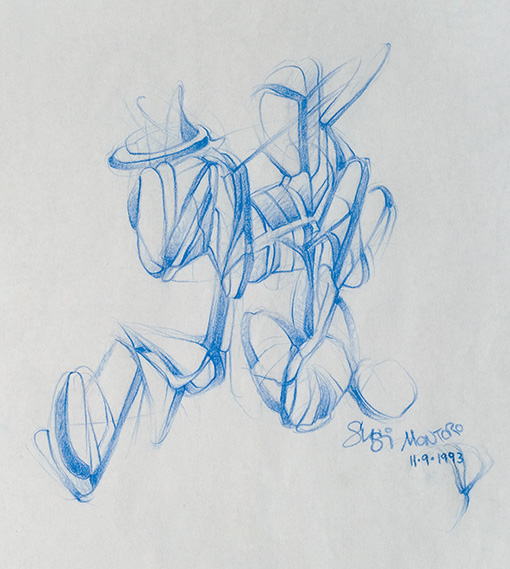 biomorph drawing
Waiter, 1993, colored pencil on paper